Class of 2018. Where are they now?
Remember 2018? Fortnite was still a thing, Meghan and Harry got hitched, Donald Trump was president…. Well that's the year Hudson Spider's first batch of adorable Redbacks hit the ground running, graduating with flying colors from QC at Spidey HQ and launched themselves into the stratosphere.
As school heads back and a new batch of Spiders is busily learning the ropes, its time to reminice on the class of 2018. It may have been somewhat recent (ahem…) but they matriculated to great heights and they have great stories to tell, and whilst many of these projects are still in edit suites around the globe, here's the scoop on what to keep your eyes out for in coming months.
STARTING AT THE BEGINNING; when we were prototyping, the occasional email would drop in from Mr Greig Fraser ACS ASC… "How are they going, where's my light?". Greig understood from the get-go what we were creating, and he wanted in. He mentioned he had a film called Lion he desperately needed it for. We missed the deadline. Did that film get Greig his first Oscar nomination? Damn, moving on. Then there was another small one involving A Death Star and a planet far far away, oh yeah, Rogue One, grossing over 1 billion worldwide….yeah, we missed that deadline too. Fuck it. Perfection takes time, right? So, when we finally had Spider One, Numero Uno, guess who got it. And still has it. Actually, Grieg, if you are reading this, bring that guy back, we need to update it for you! What we didn't miss was the next film for Greig Fraser, the one where he WILL win his Oscar, Backseat, the Dick Cheney bioepic starring Christian Bale and Amy Adams, due in theatres this holiday season. Probably not a feel good family film. But it was third time lucky for Hudson Spider.
London is big, people like to shoot there. In summer. Spiderman Far from Home is currently rocking three Redbacks and some Stealths, we can't wait for our Tom Holland pics web-slinging his Redback! DP: Matthew Lloyd
The Crown. This Lavish Netflix original is currently loving their Redbacks. It can't be long before Princess Diana enters this rich, soft romantic feeling series, that's what everyone is waiting for, right? DP: Adriano Crown
Johnny English: "He knows no fear, he knows no danger, he knows nothing'. Ha. Rowan Atkinson is back at his goofball antics, this time, proudly lit with Redbacks. In fact, this one was shot with prototypes, well before we released the first sale ready units. DP: Florian Hoffmeister
Vilnius Ever been there? Its gorgeous. We should all be so lucky to film in Vilnius one day. Catherine the Great, starring Helen Mirren, starts shooting shortly in the historic castles and surrounds and just stocked up on their Redbacks. HBO mini series. Epicness.
REALITY TV
The Redback is a self confessed beautiful light. It has a softness and a quality that is hard to pinpoint. But what's beauty without purpose? The Redback's true strength is in its nimbleness, speed and ease of use. Reality TV loves it. Our Redbacks are on Brain Teasers (soon to be released following on from Brain Games, the greatest ever show to watch as a family), The Ellen Show, Saturday Night Live, Staten Island Hustle (pictured) and more.
Aside from cinematography, the stills shoots have been rocking the Redbacks. Autumn de Wilde is a huge fan of the Redback, and honestly, we're equally giddy about her work. From her epic 'Women Who Inspire Us" campaign for Rodarte (below) to her Busy Phillips book release shots, Zoey Deutch movie posters, stunning Jenny Lewis images, we are beyond ecstatic to be lighting these amazing shoots. We also have spied some amazing work from John Pingry for ModCloth and killer stuff with the New Alpa Platon, look out, there's a new camera in town!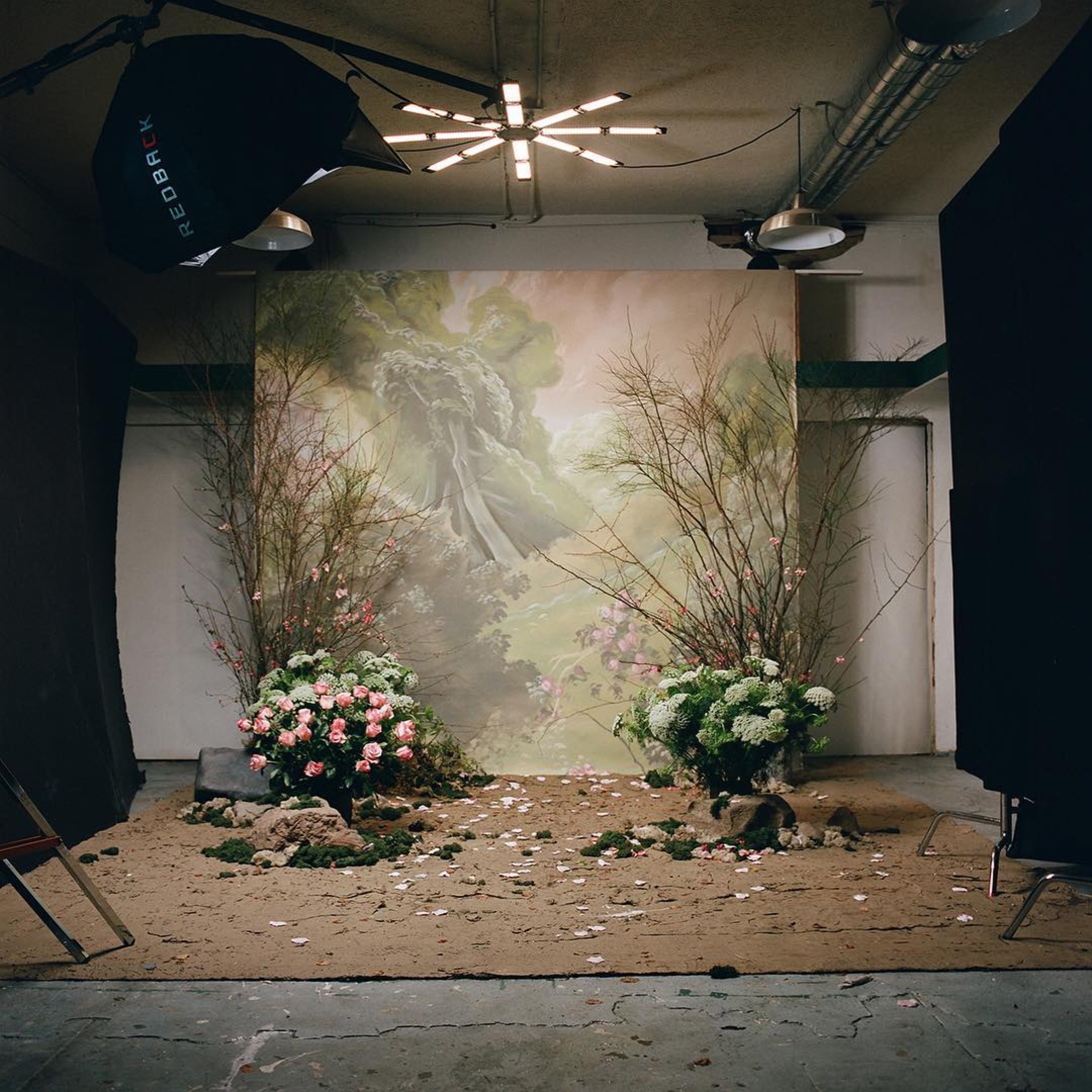 Of course, commercials are an on-going source of pride here. Way too many to name, but when we see those behind the scenes of Keanu Reeves for Squarespace (below), Apple Appocalypse, NFL, Lexus, BMW, Mercedes, McDonalds, etc etc and the Spider is flying high, we feel like proud parents. Our little Spiders went out and did good! And the documentaries, newscasters, wedding photographers, the worker bees, the passion projects, please send us your pics, we love to see our Redbacks with Shaman Witch Doctors in Haiti (yes that happened), rice paddies in India, sniffing around the White House and hanging from trees in who knows where! Video Clips too, J-Lo, Tay Tay Swift, The Decemberists, yes of course Ms Holiday Sidewinder, we see you. Thank you.
Its time to stop with the thinly veiled brags, but like good parents, we need to gloat a little sometimes. Its hard work raising little Spiders from nothing and occasionally we will stop the daily grind and pat ourselves on the back for a job fucking well done! If we missed something amazing, please reach out in the notes, we love to here about all our Alumni! Of course we didn't yet talk about THE MOST EPIC THING EVER TO HIT TV EVER, mainly because the powers that be will have us murdered (yes, stakes are that high in Hollywood), but we can't wait for that to drop in 2019. And when it does, we'll be strutting around like peacocks, because we deserve it.